THE TRUSTED CORN OIL MANUFACTURER IN THE COUNTRY
Oleo-Fats manufactures corn oil as a trusted supplier of specialty fats, oils, and food ingredients in the Philippines.
Corn oil is a premium vegetable oil that is extracted from corn kernels. It is also one of the most widely used vegetable oils in the world. Just look at grocery store shelves and you will instantly notice a wide variety of corn oil brands!
Because of its high smoke point, corn oil is commonly used for frying food. In fact, corn oil is the preferred oil for deep frying in the food industry. Aside from frying, this oil is also used for stir-fried recipes, sautés, baked goods, marinades, and dressings. It's extremely versatile and popular as most grocery stores carry it. Corn oil's use and applications aren't just limited to the food industry too! Its versatility and high vitamin E content lends itself to a myriad of uses.
Our corn oil is manufactured from premium corn kernels in our world class facilities. Oleo-Fats innovates and continuously improves our corn oil production process to create products that meet the ever-evolving demands of the local and international food industry as well as your specific requirements. In fact, our products adhere to these standards and go above and beyond what your expectations.
Get your corn oil from the top supplier in the country and experience customized food solutions for your business.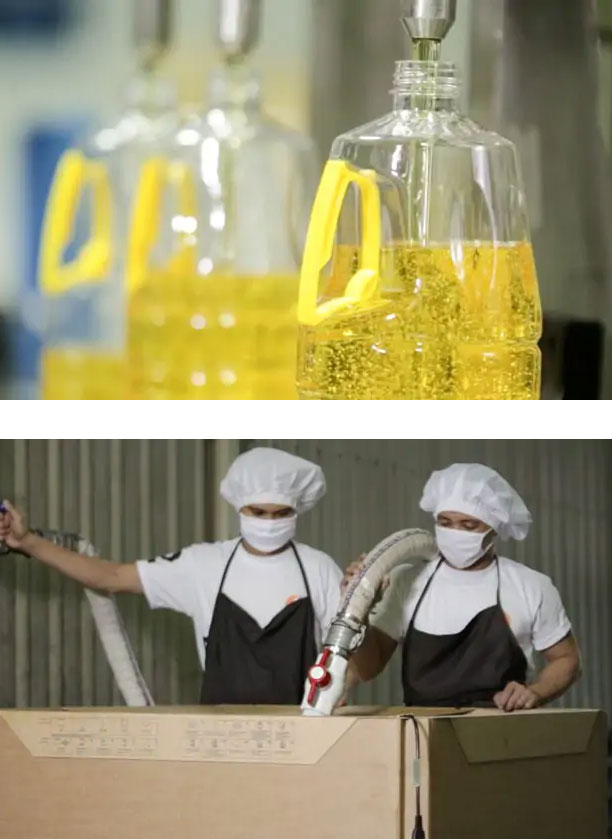 CORN OIL SUPPLIER IN THE PHILIPPINES
As the leading corn oil manufacturer in the country, Oleo-Fats' distribution services extend all over the country. We supply and distribute corn oil and other specialty fats, oils, and ingredients nationwide, while following local and international standards of safety and quality, at the same time ensuring that we meet our clientele's demands.
Oleo-Fats imports high quality corn oil from premium corn kernels that reach international standards. The high quality of these products is thanks to our world class facilities and research and development which ensure that we adhere to international standards. Our globally renowned partners also help us bridge gaps between local food technology, allowing us the ability to continuously improve and satisfy the ever-evolving demands of the local food industry. We make a commitment to meet your demands and expectations, no matter where you may be–so you can definitely work with Oleo-Fats for your corn oil needs, wherever you are in the Philippines!
We help you find the best quality oil suited for your needs. If you find yourself in need of a trusted corn oil manufacturer for your business, drop us a message and we will get back to you immediately. At Oleo-Fats, you'll find tasteful custom solutions especially for you.
Get In Touch With Us
Does your business need specialty products or ingredients? Oleo-Fats just might be the missing link! Our comprehensive list of specialty oils and ingredients caters to the growing needs of the food industry. Talk to the leading specialty ingredients supplier in the country and learn how our custom solutions can help you out.