Vegetable Oils
Palm Olein
Coconut Oil
Sunflower Oil
High Oleic Sunflower Oil
Soybean Oil
Canola Oil
Corn Oil
Sesame Oil
Extra Virgin Olive Oil
Pure Olive Oil
Pomace Olive Oil
Specialty Oil Blends
Special Oils
Onion Oil
Garlic Oil
Saute Oil
Truffle-flavored Oil
Annatto Oil
Popcorn Oil
Chiffon Oil
Frying Fats
Crisp & Dry (CND 300) (for chicken, fries, etc.)
Doughnut Frying Fat (Frymax 580B)
Beef Tallow Fat (Oleo 818B)
Customized Frying Oil Blends
Shortenings
Shortmix
Doughplus Pizza Shortening
OK Shortening
Oleo Tallow
Bakeplus Shortening
Butter and Margarine
Butter
Margarine
Non-refrigerated Margarine
Butter Blends
Butter Oil Substitutes
Specialty Ingredients (Savory)
Mayonnaise
Real Mayonnaise
Classic Mayonnaise
All-Purpose Dressing
Caesar Salad Dressing
Oriental Sesame Dressing
Ranch Dressing
Honey Mustard Dressing
Customized dressings
Sauce Mixes
Instant Cheese Mix
Pizza Sauce Mix
Adobo Mix
Caldereta Mix
Afritada Mix
Carbonara Mix
Ala King Sauce Mix
Curry Mix
Gata Mix
Ready-to-Use Sauces
Hickory Barbeque Sauce
Steak Sauce
Lechon Sauce
Soy Garlic Glaze
Tangy Chicken Glaze
Sweet and Sour Sauce
Teriyaki Sauce
Hot Sauce
Pinoy BBQ Sauce
Fishball Sauce
Marinades and Rubs
All Purpose Marinade
Carribean Rub
Chicken BBQ Marinade
Texas Style Rub
Salt and Pepper Mix Rub
Culinary Mixes
Breading Mix
Batter Mix
Mashed Potato Mix
Gravy Mix
Pizza Dough Mix
Siopao Mix
Soup Mixes
Cream Soup Base Mix
Sinigang Mix
Beef Soup Base Mix
Chicken Soup Base Mix
Cream of Chicken Mix
Seasonings
Cheese Seasoning
BBQ Seasoning
Sour Cream Seasoning
Salted Egg Powder
All-Purpose Seasoning
Arroz Caldo Seasoning
Specialty Ingredients (Sweet)
Soft Serve Mixes
Chocolate
Vanilla
Strawberry
Ube
Yoghurt
Cafe Latte
Salted Caramel
Mango
Cheese
Sweet Corn
Green Tea
Avocado
Buko Pandan
Mocha
Melon
Ice Cream Coating Dips
Chocolate
Ube
Caramel
White Chocolate
Strawberry
Fudges, Toppings, and Syrups
Caramel Syrup
Blueberry Syrup
Maple Syrup
Chocolate Fudge
Caramel Fudge
Graham Mix
Fruit Inclusions
Bakery Mixes
Pancake Mix
Waffle Mix
Brownie Mix
Butterscotch Bar Mix
Moist Chocolate Cake Mix
Cake Donut Mix
Puto Mix
Muffin Mix
Maja Mix
Cookie Mix
Bibingka Mix
Drink Mixes
Hot Chocolate
Apple
Cool Calamansi
Red Iced Tea
Citrus Iced Tea
Pink Lemonade
Buko Pandan
Mocha Latte
Cucumber Lemonade
Blue Lemonade
Granita Mixes
Milkshake Base Mix
Vanilla Granita Mix
Melon Granita Mix
Chocolate Granita Mix
Glazes and Fillings
Bavarian
Chocolate
Strawberry
Blueberry
Vanilla
Doughnut Glaze
Custard Powder Mix
Chocolate Blocks
Chocolate Block
Bittersweet Chocolate Block
White Chocolate Block
Dark Chocolate Block
Spreads
Cookie Spread
Hazelnut Spread
Jelly
Popcorn Glaze
Whipped Cream and Condensed Milk
Micro- and Small-Sized Businesses
For micro home-based and small business operators who may not have the capacity to book orders at an industrial or QSR-chain level, standard Oleo-Fats products are available at our outlet store, Best Value Factory Outlet.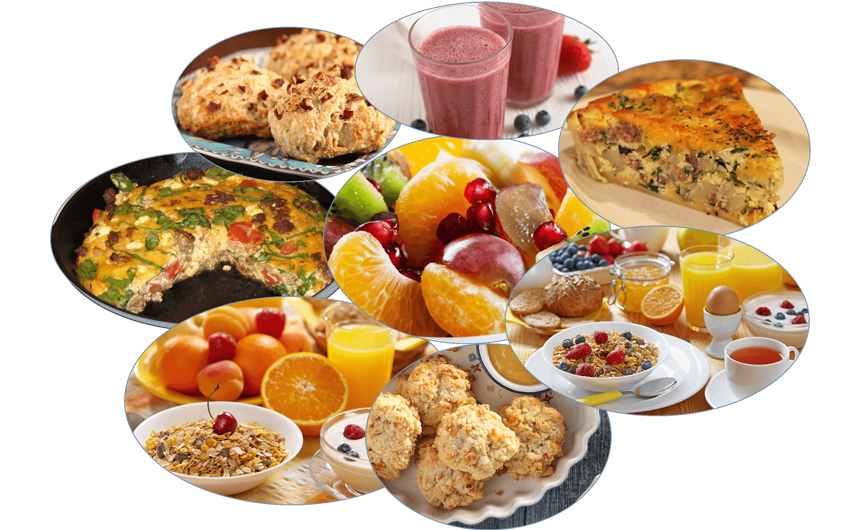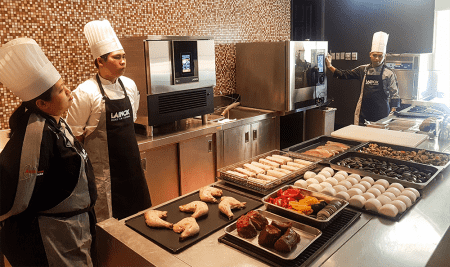 Industries We Serve
Oleo-Fats has one of the most extensive portfolios in the Philippine food industry. It caters to major food manufacturing segments and provides some of the essential and innovative ingredients that go into the making of your favorite food products.
Get In Touch With Us
Does your business need specialty products or ingredients? Oleo-Fats just might be the missing link! Our comprehensive list of specialty oils and ingredients caters to the growing needs of the food industry. Talk to the leading specialty ingredients supplier in the country and learn how our custom solutions can help you out.