Partner With a Top Infant-Grade Coconut Oil Manufacturer in the Philippines
Infant-grade coconut oil is a crucial ingredient in many infant formulas and baby food. Due to the sensitive setting in which infant-grade coconut oils are used, the manufacturing of this product requires the highest standards and best equipment both for processing and packing. From raw material sourcing, manufacturing, and processing to export and delivery, infant-grade coconut oil involves a hands-on and precise system that ensures its quality and shelf life.
As a leading infant-grade coconut oil supplier in the Philippines, Oleo-Fats acknowledges these requirements by ensuring that our manufacturing process is tailored to fit the supply chain of our clients, as well as reach the standards and quality that they need for consistent product value. With raw materials sourced from local, sustainable coconut farms in the Philippines, Oleo-Fats ensures that all raw materials and processing aids go through comprehensive screening and quality control to eliminate possible sources of contaminants.
The materials are then put through the latest technology in food systems and world-class equipment to extract infant-grade coconut oil that boasts significantly lower levels of contaminants, including MOSH, MOAH, GE, and 3-MCPD. This ensures that our infant-grade coconut oil is safe for infant formulation. Once the process is finished, our team packs the infant-grade coconut oil based on your packing and exporting specifications.
Oleo-Fats' infant-grade coconut oil is the product of years of experience in manufacturing and supplying coconut-based products to international and local brands. With the company's investment in world-class facilities and extraction equipment, companies can rest assured that we deliver high-quality, certified, and standard-compliant products fit for the development of edible products for differing stages of life.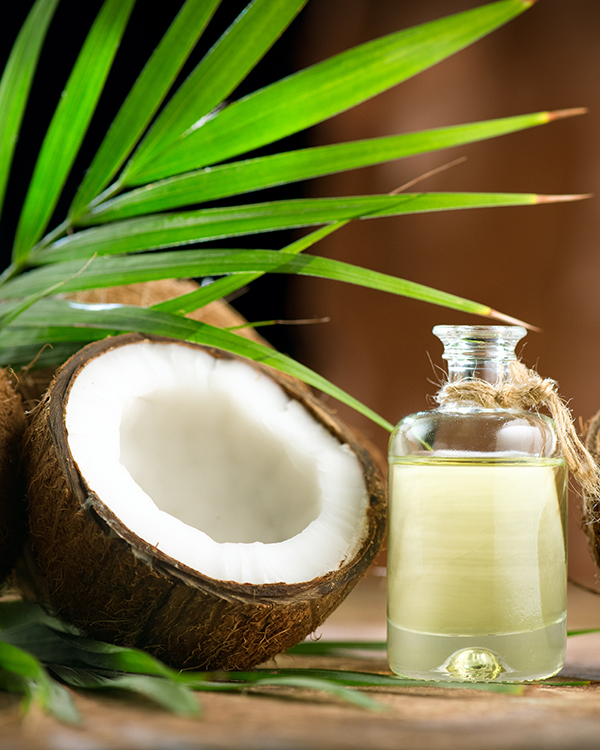 Leading Infant-Grade Coconut Oil Exporter and Supplier in the Philippines
As an export-focused company in the Philippines, Oleo-Fats supplies high-quality infant-grade coconut oil to companies and manufacturers in both the local and international markets. Equipped with world-class facilities and certified manufacturing processes, Oleo-Fats ensures that all our products follow international standards of safety and quality, and that we deliver only the highest quality coconut-based products to all our clients wherever they are in the world.
With an export coverage of up to 28 countries, our ingredients have been used in thousands of products available in the market and have been repacked and distributed to numerous continents. Together with our other specialty products, our infant-grade coconut oil is continuously exported to some of the best brands out there to supply and aid them in manufacturing and delivering according to the growing demands of their customers. As a leading supplier of infant-grade coconut oil here in the Philippines and abroad, Oleo-Fats has made significant strides in ensuring a smooth and seamless process for all our partners. Designed with specialized smart packaging options, documented export practices, and a seamless order experience, Oleo-Fats ensures that you get world-class service together with unmatched product quality.
Get In Touch With Us
Does your business need specialty products or ingredients? Oleo-Fats just might be the missing link! Our comprehensive list of specialty oils and ingredients caters to the growing needs of the food industry. Talk to the leading specialty ingredients supplier in the country and learn how our custom solutions can help you out.