Ventura Foods is a leading producer of custom and proprietary dressings, sauces, mayonnaise, margarine, butter blends, oils and shortenings, producing over 1.8 million tons of finished goods annually. Its customers include QSRs, foodservice, retailers, and food manufacturers in the U.S., Canada and over 60 countries. In 2014, Ventura partnered with Oleo-Fats in the Philippines to serve as the industry's most agile food company, providing speed, flexibility and quality to its customers in the APAC region.

Lainox company was founded in 1981 in Vittorio Veneto, Treviso, Italy.
It specializes in designing and creating equipment for professional restaurateurs, especially multi-use ovens. Oleo-Fats distributes Lainox combi ovens such as the NABOO and SAPIENS, as well as the NEO innovative blast chiller-holding cabinets. The use of these equipment have grown popular among chefs and restaurateurs these past years. And today, Lainox products are found in many commercial kitchens of popular dining establishments around the country.

Bunge is a New York-based leading global agribusiness and food company. Oleo-Fats is Bunge's exclusive commercial partner that will import into, market, and distribute packaged softseed oils in the Philippines under the FarmOrigin brand. Bunge also is Oleo-Fats exclusive commercial partner to export to, market, and distribute coconut oil under the same brand to Asia-Pacific countries.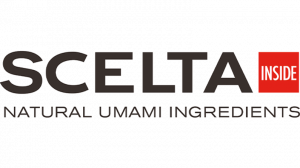 Scelta Inside believes that food can be both delicious and healthier at the same time. Scelta's unique source, the white button mushroom, can help you achieve this and at the same time keeps a tasty profile. The Scelta Inside team is experienced in supporting product developers and R&D teams with applications on topics like to natural taste enhancement, salt reduction, bitter masking, value engineering and create clean label.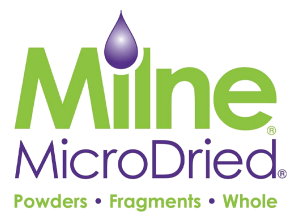 Milne MicroDried® provides the best dried fruits and vegetables…Naturally. Milne MicroDried® proprietary, patented drying technology includes a low impact vacuum radiant energy system for dehydration, which maintains the most natural vitamins, minerals and other nutrients. Milne MicroDried® products include Non-GMO, gluten free and allergen free and available in whole pieces, chewy and crunchy fragments, and coarse or fine grind powders.
Get In Touch With Us
Does your business need specialty products or ingredients? Oleo-Fats just might be the missing link! Our comprehensive list of specialty oils and ingredients caters to the growing needs of the food industry. Talk to the leading specialty ingredients supplier in the country and learn how our custom solutions can help you out.